Bald Hill.
Mason Dixon Trail System
Trail Building!
Click on Photo for Full Size Image.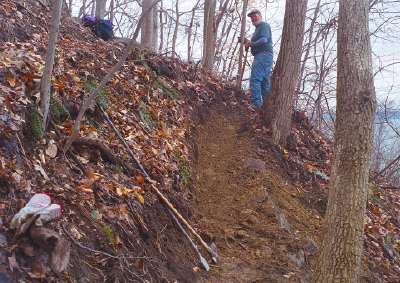 This has over 8 (12"x2'x2.5') rocks to build up this shear drop off!
Dug 3 to 4 feet into the hill side.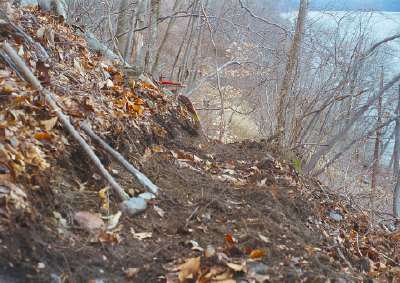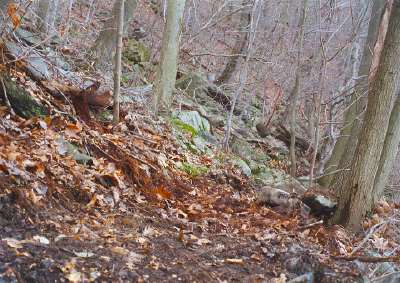 This will soon look like the above photo!
Back To Main Page. M.D.T.S.
Webmaster Jim T.
March, 16 2000