John Rudy County Park
YHC
John Rudy County Park, located in East Manchester Township, offers a 0.8 mile paved multi-purpose trail, a 5k (3.1 mile) cross country course, pavilion rentals, sand volleyball courts, soccer and softball fields, picnic tables, horseshoe pits, and large open space areas. This sports-recreation complex offers year-round enjoyment for everyone.
HISTORY
This park was donated in 1973 by George B. Rudy, Jr. and Viola Rudy Williams in memory of the grandparents, John and Mary Rudy. Formerly, a 143-acre farm, it includes a stone house built in 1798, a bam constructed in 1810 and numerous other buildings which now house the Administrative Offices and Maintenance Headquarters for the York County Department of Parks and Recreation.
ADMINISTRATION OFFICES
The York County Department of Parks and Recreation currently maintains over 4,000 acres of land in eight parks for your enjoyment. It is one of 42 County Government agencies and is governed by the York County Board of Commissioners.
The Administration Offices are located just west of the southern entrance of the park (see map). Reservations for pavilions, sports fields, and programs in all eight parks are taken at this office during regular business hours: Monday through Friday, 8:30 A.M. to 4:30 P.M. You may telephone or visit in person. Credit cards are accepted. York County Park maps and regulations can also be picked up here. Official web site: Click Me!
PAVILION RENTAL
Seven different pavilions can be rented for a nominal fee. They are conveniently located near parking lots, restrooms, horseshoe pits, a 0.8 mile walking path and a playground. Reservations should be made in advance by calling the Parks Office, (otherwise, first come first serve basis). Pavilions and restrooms are ADA accessible.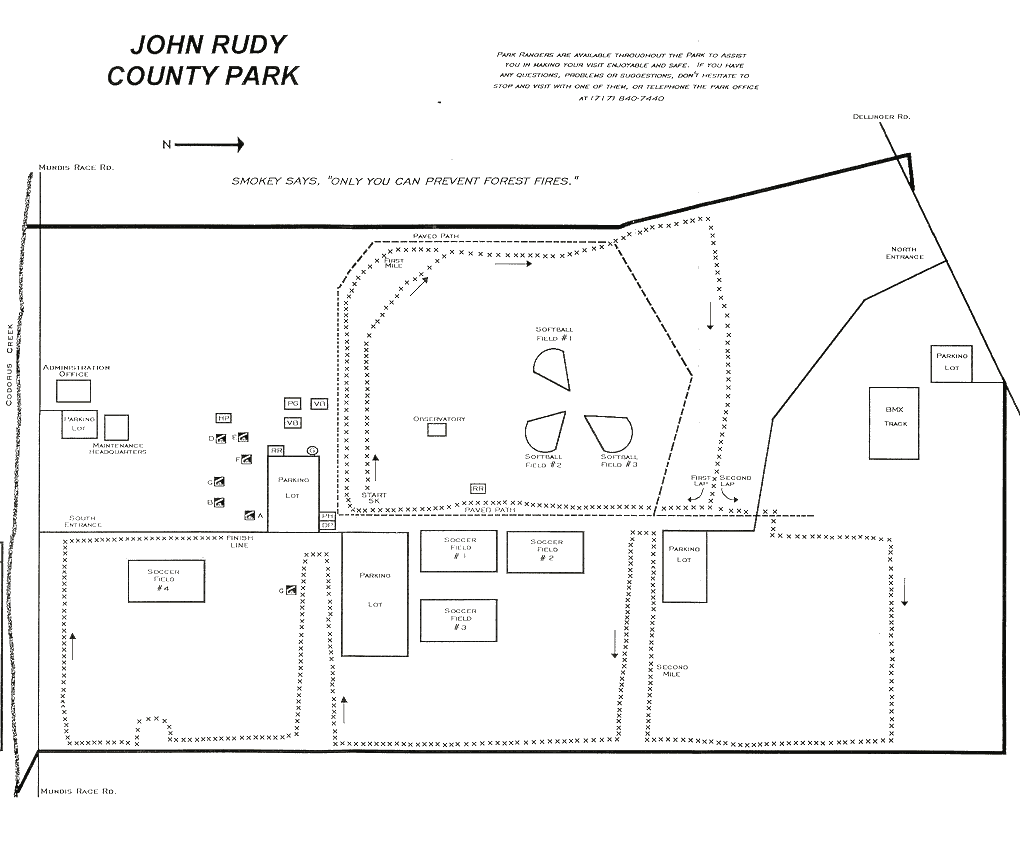 Webmaster Jim T. yorkhikingclub@email.com
Oct. 11, 2004